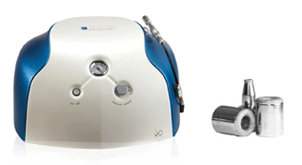 Diamond Peel has been widely renowned as the ultimate method in Microdemabrasion and has been the preferred aesthetic treatments of leading dermatologists and aestheticians worldwide over conventional, crystal-based systems.
Pristine system features genuine, laser-cut diamond tips that offer an innovative approach to professional microdermabrasion treatments. This thanks to the crystal free and hassle- free operation. Using the highest quality materials, aesthetic professionals can guarantee superb clinical results.
Pristine microdermabrasion system stands at the forefront of Diamond peel treatments, eliminating all the disadvantages associated with conventional and business advantages:
Safe Treatments
No Mess
Vast Treatment Options
No Risk of Damaging Sensitive Areas
Based on the dual mechanisms of exfoliation and adjustable Vacuum Stimulation, the pristine system exfoliates dead cells from the skin surface, cleaning the pores from the inside out and stimulates local blood flow and collagen production. The treatment renders a firm, fresh and more even complexion that continually improves over time. The pristine treatment is free of irritations and any discomfort, clean aesthetic procedure that is relaxing and enjoyable and, importantly delivers results from the first treatments.
Diamond Peel Dermabrasion Before and After Treatment Pictures: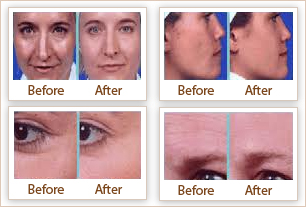 New Look Medi Spa is located in Herndon, Ashburn Virginia, Which is only few miles from Reston Virginia, Sterling Virginia, McLean Virginia, Chantilly Virginia, Fairfax Virginia, South Riding Virginia, Arlington Virginia, Alexandria Virginia, Manassas Virginia, Leesburg Virginia and Springfield Virginia.