Waxing
While threading has its advantages, however it's not feasible to use on larger parts of the body. We use our own custom made wax, which is 100% natural/organic and environment friendly, i.e. No chemicals are used at all. It is practically "no mess" at all to cleanup, because it's completely water soluble.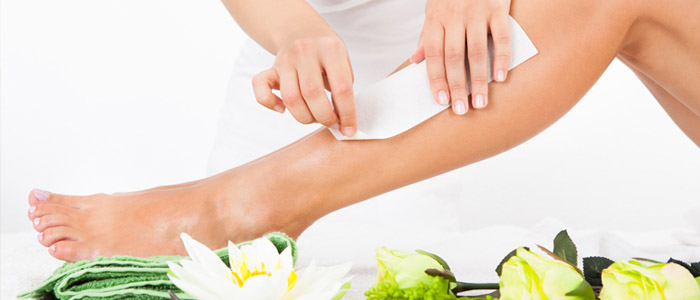 Some of the advantages of waxing are:
Removes hair from the root.
It leaves a silky and a smooth skin.
Removes dead skin cells.
Re-growing hair are softer and sparse, hence hair removal is easier each time.
Very fast for hair removal from larger body parts.
We recommend waxing in 4 to 6 weeks.
Waxing can be done the following Areas:
Full Arm Waxing, Half Arm Waxing, ¾ Arm Waxing, Under Arm Waxing (Arm Pits Waxing), Full Leg Waxing, Half Leg Waxing, ¾ Leg Waxing, Half Back Waxing, Full Front Waxing, Half Front Waxing, Bikini Waxing(Swim suite Waxing), Brazilian Bikini Waxing and Full Body Waxing.
We also provide Waxing Service for Men the following Areas:
Full Arm, Half Arm, ¾ Arm, Full Back (Above Buttocks), Half Back and Shoulders.
New Look Medi Spa is the Best Brazilian Waxing Salon Place in DC Metro Area, Northern Virginia.
We provide Best Service with Affordable price our clients (New Look Deals).
New Look Medi Spa is located in Herndon, Ashburn Virginia, Which is only few miles from Reston Virginia, Sterling Virginia, McLean Virginia, Chantilly Virginia, Fairfax Virginia, South Riding Virginia, Arlington Virginia, Alexandria Virginia, Manassas Virginia, Leesburg Virginia and Springfield Virginia.